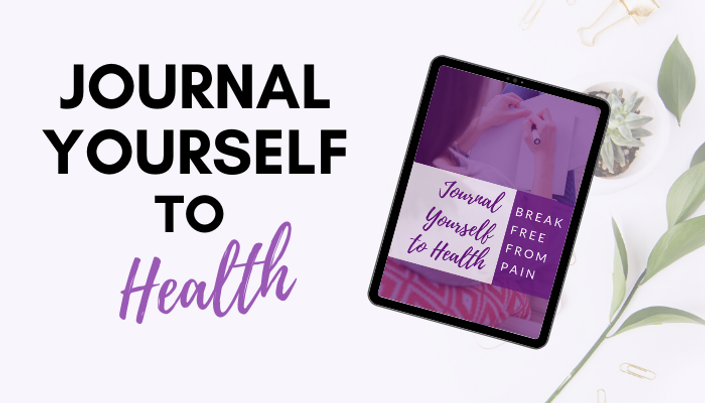 Journal Yourself To Health
30 Journal Prompts To Help You Release Physical & Emotional Pain
YOU THOUGHT IT WAS GOING TO BE SIMPLE...
Take the pills the doctors prescribed you, and you would feel better.
They are the experts, right?
But instead, it was more like...
☠️ 😵 🤬 🤢 ☠️
You got sick from the side effects, felt more depressed or in pain, and your disease began to downward spiral out of control.
With no energy and no motivation, you weren't able to work as many hours or do your normal household chores. You started saying no to hanging out with your friends and doing the things you used to love like concerts or football games. Between the junk food you've been comforting yourself with, the fact that you don't exercise or even get out of the house, and the side effects of your prescriptions, you've put on weight fast.
You asked your doctor for help, and they just prescribed MORE pills.
You given up hope that you'll ever feel normal again. You've resigned yourself to this chronically ill life. Maybe your even sabatoging your relationships because you don't understand how anyone could love or be friends with some who is so sick. You've quit your job and you're looking into disability.
It doesn't have to be this way...
HI! I'M DR. MICHELE ROSS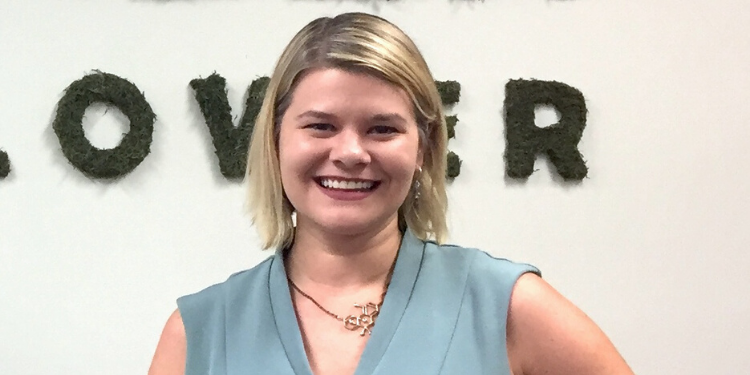 I'm a neuroscientist with fibromyalgia who has helped 1000s of patients just like you to get off prescriptions & live their best life ever.

Several years ago I was sick. I used a cane and even a walker to move around. I had no energy, had permanent brain fog, and barely could sit up to work on my laptop at home for an hour or two before having to take a nap. I was prescribed Lyrica, morphine, and a laundry list of other prescriptions to manage severe pain, spasms, and depression. And I wanted to die.

I got off all my prescriptions using cannabis, and today, I'm healthy enough that I no longer use a cane, and in fact, I work full time and travel all over the world teaching doctors and patients about cannabis medicine. Fibromyalgia isn't stopping me from living my best life anymore.
I want to give this second chance at a full life not restricted by chronic illness to you.
You deserve to be healthy and happy. It's within your reach.
And don't worry, you don't have to use cannabis if you don't want to, I'm here to help you discover what's best for you...
INTRODUCING...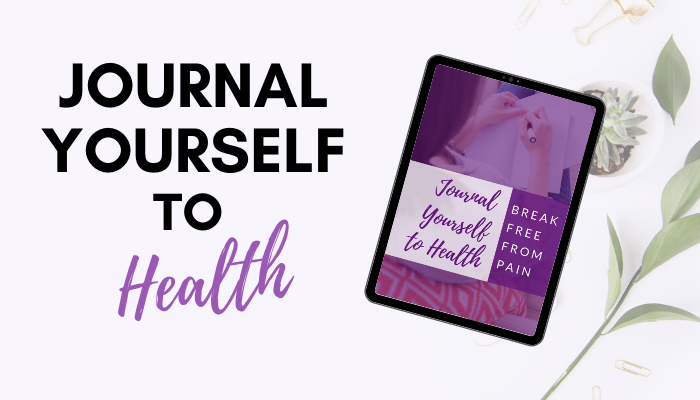 Get my 30 journal prompts that have healed me and transformed my life from a full-time patient, living in ERs, to a exploring the world as an international speaker on cannabis. These prompts are designed to elevate your vibration into full alignment with the healthiest version of yourself today.
These are the most powerful prompts I use in my regular journaling practice while consuming cannabis that help me get crystal clear on the energy I embody as my healthiest self. Try them out for yourself and discover how powerful they really are!
BONUS: I have included 31 healing mantras you can say every day to relieve stress and guide your cells to heal yourself.
Frequently Asked Questions
Who is this ebook for?
It's for patients who suffer from chronic emotional or physical pain and wants to "unstuck" themselves and get on the path to healing.
What is the content type & how is it delivered?
The product is an ebook, which is a downloadable PDF file and it's delivered immediately when you purchase. You will be able to log on to your account and see it in the 'My Courses' section.
What is your refund policy?
Because of the nature of this product there are no refunds.
I don't use cannabis, is this book right for me?
Yes! 99.9% of this journal is not about cannabis, and you can benefit from this journaling practice whether or not you are consuming cannabis.
How do I book a cannabis consultation with Dr. Michele Ross?

We give back to the community!
When you purchase the Journal Yourself to Health book, you are supporting the Cannabis Impact Fund, whose mission is to promote racial justice, heal the planet & support communities in need by leveraging a conscious cannabis sector.