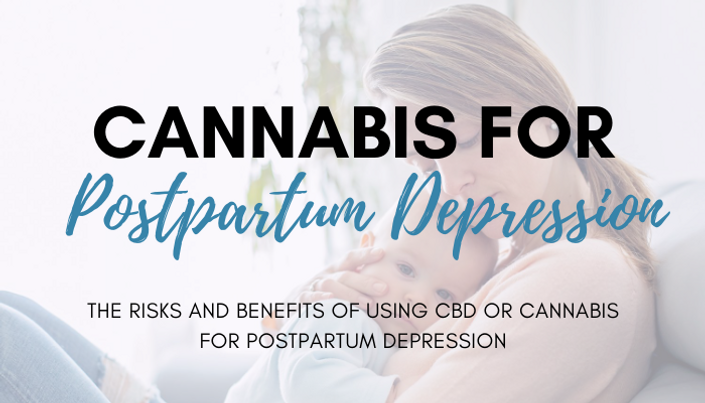 Cannabis For Postpartum Depression
Everything you need to know about how cannabis and CBD work for postpartum depression
In this course you'll learn the safety and risks of using cannabis or CBD after childbirth to manage postpartum depression or even just the exhausting, stressful nature of new motherhood.

You don't have to struggle alone with this highly stigmatized condition, or expose your breastfeeding baby to toxic pills. Cannabis can be safely used by new mothers just like it has been safely used by millions of women around the world to deal with PTSD, anxiety, and depression. Cannabis can even be a safer alternative than prescription antidepressants, benzodiazepines, and opioids for new mothers.

HI! I'M DR. MICHELE ROSS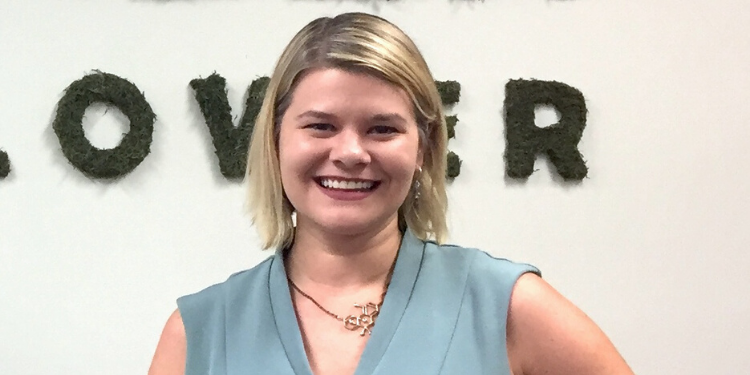 I'm a neuroscientist who has studied the effects of drugs on the developing brain and also am a cannabis patient myself.
I've written four books including Vitamin Weed and CBD Oil For Health. I ran a nonprofit research institute on cannabis and women's health for 5 years and have educated and coached thousands of mothers, doctors, and nurses. I'm here to help you make an informed decision on whether cannabis is right for you, how to properly use it to minimize any negative impact to your child, and how to avoid any legal issues or social stigma surrounding your use. If you still have questions after this course, I will be available via email. To learn more about me, visit www.drmicheleross.com.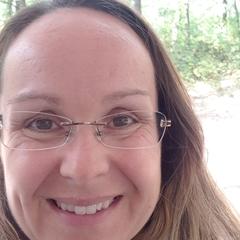 "I'm going through your Cannabis and Motherhood course and I'm LOVING it. I'm so excited to share some of what I'm learning as a cannabis health coach."
- Andrea, Reveal Cannabis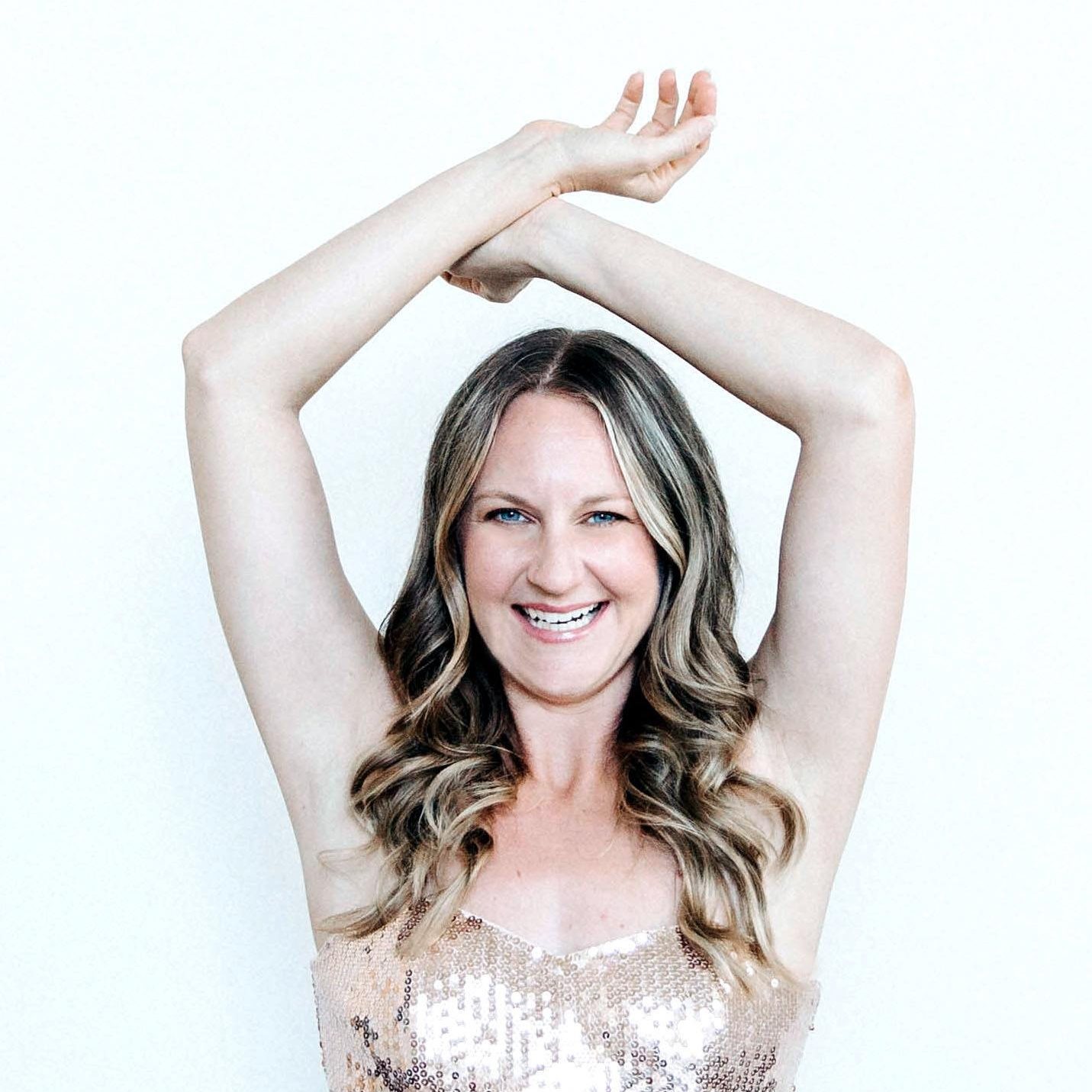 "I had the pleasure of meeting Dr Ross and reading her book: Vitamin Weed. I am so grateful for the knowledge received on my body and the many benefits of cannabis."
- Carli Jo, Higher Intimacy
Course Curriculum
Module 1: Welcome to Cannabis & Motherhood
Available in days
days after you enroll
BONUSES
The Cannabis For Postpartum Depression course also includes:
Lesson MP3 files you can download & listen to in your car or on-the-go.
PDF files of the lesson slide decks you can download and print out or read on your computer for further study.
A students-only Facebook community where you can ask more questions and connect with Dr. Michele Ross and other mothers and healthcare professionals in a private, stigma-free space.
A printable certificate of completion from The Institute of Plant-Assisted Therapy once you pass the quiz.
IT'S TIME FOR SCIENCE, NOT STIGMA
We hear a lot of sensational headlines in the news about cannabis being so dangerous for pregnant moms, but much of this is based on poorly designed studies funded by anti-cannabis groups or taken out of context.

You can use cannabis or CBD safely during any stage of motherhood, it is all balancing risks and benefits and choosing the right products at the right dosages.
Most doctors and scientists are not educated on the endocannabinoid system, which is the largest neurotransmitter system regulating all of your other neurotransmitters, including serotonin, dopamine, GABA, glutamate, and many more. They don't know that people can have an endocannabinoid deficiency, similar to our body can have a deficiency in Vitamin D or other nutrients.
These healthcare professionals definitely don't understand why a woman would choose cannabis or CBD to treat their symptoms of pain, nausea, anxiety, or other health issues instead of using a traditional prescription drug. And they don't know the current research showing how cannabis and CBD show little harm to mother or baby during pregnancy, especially compared to alcohol, cigarettes, and other prescription drugs.
So when a woman asks their doctor about using cannabis or CBD, especially if they are pregnant or breastfeeding, she is often told to stop immediately. Even worse, the patient might even referred to Child Protective Services or substance abuse programs, instead of having a real conversation about the potential risks and benefits of using cannabis or CBD.
As a neuroscientist, founder of the first 501c3 nonprofit research institute on cannabis and women's health, and cannabis patient advocate, I realized I was uniquely positioned to shift the conversation from stigma to science. I decided to create an online certification program on Cannabis & Motherhood to increase the number of healthcare and cannabis industry professionals that understood the risks and benefits of using cannabis during all stages of motherhood.
Frequently Asked Questions
How long do I have access to the course?
How does lifetime access sound? After enrolling, you have unlimited access to this course for as long as you like - across any and all devices you own.
What is your refund policy?
Because of the nature of the product, there are no refunds. If you have questions about the course, please contact us before purchase.
I took your 10-Module Cannabis & Motherhood Online Certification. Is this content the same?
Yes. This course was originally offered as part of the Cannabis & Motherhood Online Certification. We decided to offer some of these courses individually so that it would be more affordable for mothers and low-income wellness professionals who may only be interested in one topic rather than all aspects of motherhood.
How do I book a cannabis consultation with Dr. Michele Ross?

We give back to the community!
When you purchase the Cannabis For Postpartum Depression course, you are supporting the Cannabis Impact Fund, whose mission is to promote racial justice, heal the planet & support communities in need by leveraging a conscious cannabis sector.